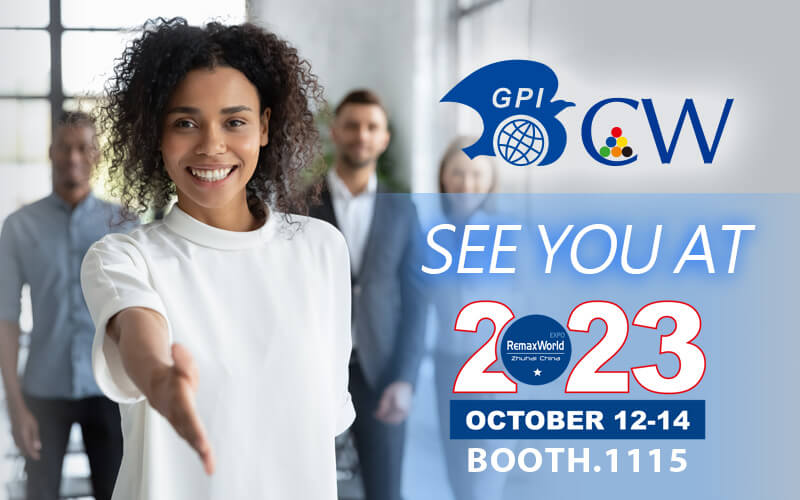 Cartridge Web will showcase a series of new products this year at the RemaxWorld Expo (booth number:1115), which will be held from October 12-14, 2023.
Quality, Conformity, and Reliability Are Our Company Strengths

GPI with its brand, Cartridge Web, launched several new products this year. The premium compatible solutions include TK-5430/5432/5440/5442 for use in Kyocera Mita Ecosys PA2100c/MA2100c, TNP 90/91 for use in Konica Minolta Bizhub 4050I/4700I/4750I, and compatible toner cartridges for use in Xerox VersaLink C500/C505/C600/C605 and Ricoh IM C530 printers. Shortly, we're developing and planning to release the alternative of TK3300/3400/3410/3430/3440 for use in Kyocera Mita Ecosys MA4500/5500/6000 and PA4500/5000/5500/6000.
Our products prevail over other competitors in the aftermarket because we not only respect intellectual property but also design real IP-friendly products while creating a user-friendly experience. For example, the friendly handle design for TNP 90/91 compatible toner cartridges provides a firmer hold and an easier installation for users. Besides, we're dedicated to OEM-equivalent printing performance and apply strict tests to control incoming raw materials. Through multiple life tests, all crucial criteria are examined and qualified including density, yield, compatibility with OEM toner, and consumables. To maintain the consistency of product quality, we ensure production procedures are compliant with ISO standards. All molds applied to the plastic injection are GPI-owned, ensuring consistency and control of the quality. Our conformity with REACH, RoHS, DecaBDE, TiO2, and ISTA standards has created the greatest reliability for customers.



Eco-Friendly Compatible Toner Cartridges Made From PCR
Cartridge Web has decided to become part of the greener earth and has spent an enormous amount of time and effort to evaluate and develop eco-friendly products when the green consciousness is growing among people around the world.
We implemented our Go Green plan in two aspects. The first aspect is to manufacture eco-friendly cartridges by using recycled post-consumer plastic. While going green, we maintain the same strict standard for quality, providing users with identical printing performances and a sufficient supply. Even though PCR to the product, the cartridge strength is uncompromised through the examination of tests.
The other one is related to the packaging which we had multiple changes regarding greener packaging. For instance, we abandoned the cheaper EPE foam as a buffer and replaced it with costlier recyclable paperboard. Also, we selected paperboard made of more than 80% recycled paperboard to produce recycled cartons. To do our best without leaving details spared, we planned to replace the plastic bags used in disposing of empty toner with recycled plastic bags for the whole product range. Lastly, all the applications of greener packaging were compliant with the dropping test standards of ISTA. Together with Cartridge Web, you can make the earth greener.



Jumbo Solution Provider of Compatible Toner Cartridges
Cartridge Web is able to provide jumbo solutions whenever clients need support. For those clients who need a jumbo version of a toner cartridge in their market, our specialized team of engineers can help to evaluate the feasibility and develop one for them. We have several successful examples of extra-large toner cartridges such as Kyocera Mita TK-3160 XL compatible toner cartridges for use in Ecosys P3045DN/P3145/M3145/M3645. A jumbo user needs a jumbo solution. We're always at your service.



Cartridges With Distinguished Appearance Help Distributors Standing Out
Cartridge Web offers translucent toner cartridges under its brand name for customers' choices. Users can differentiate the extraordinary-designed toner cartridges from other competitors through a glance of it. Other than this, we also provide free marketing materials support for exclusive distributors. For instance, we can help design a catalog based on the distributor's needs in each region.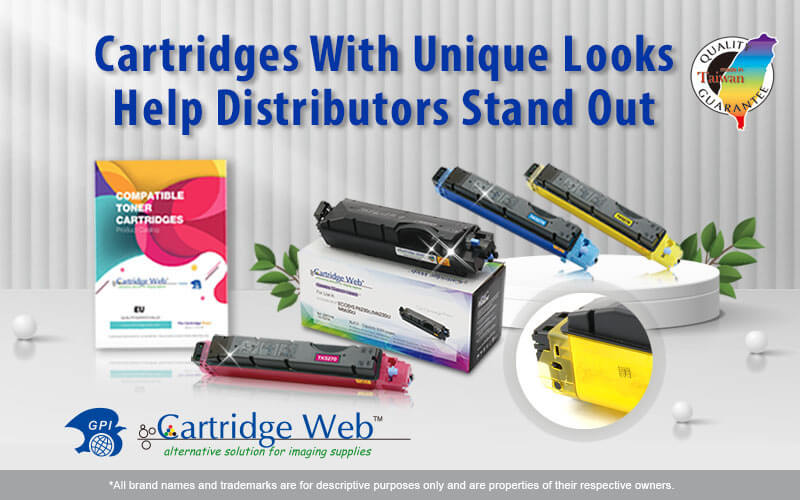 If what you need is a manufacturer of premium products, Cartridge Web is your top choice. We look forward to meeting you in person at RemaxWorld. Come visit us and let's talk about the collaboration of premium compatible toner cartridges at booth.1115.