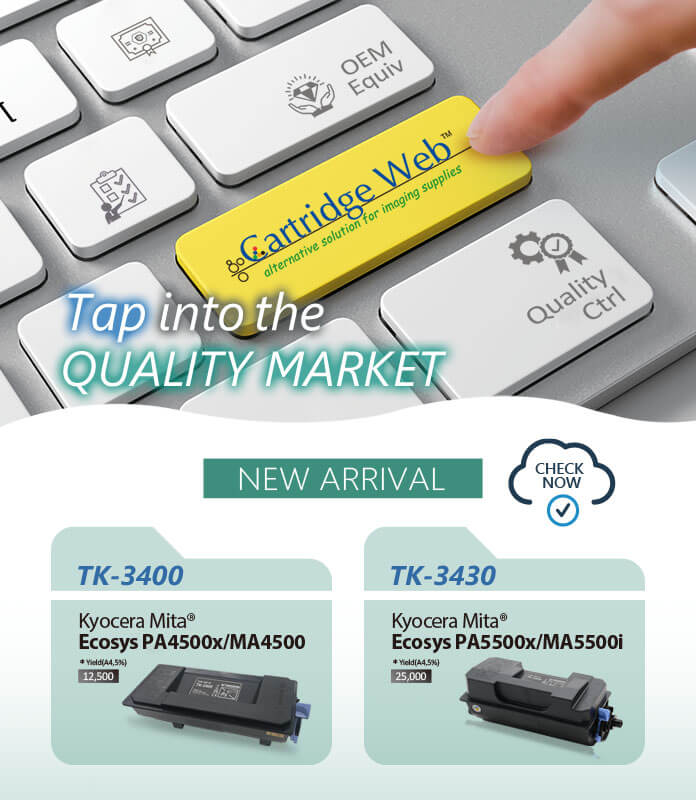 Enhancing Print Quality: The CW Advantage
Manufacturing and Delivering Top-Notch Alternatives for Optimal Printing Results
At Cartridge Web, a commitment to delivering superior quality toner cartridge replacements has always been our forte. We dedicate substantial effort to various aspects to ensure unwavering excellence in our products. In a previous piece, we discussed how CW meticulously maintains its printing quality in line with ISO test patterns and vigilantly monitors vital printing indicators.
ISO Test Patterns: The Key to Consistency
In our pursuit of excellence, we rely on ISO test patterns to manage the compatible printing quality of our printer toner replacements. This meticulous approach sets us apart from the competition and solidifies our position as industry leaders. It's this dedication to quality that fuels our continuous efforts to surpass market expectations.
Raising the Bar with Comprehensive Testing
Going the extra mile, we subject our compatible toner cartridges to extensive testing, giving us the confidence that our offerings outperform competing brands. A prime example of this is our recently launched TK-3430 compatible toner cartridges, designed for use in Kyocera Mita Ecosys PA5500X/MA5500I. These cartridges undergo rigorous testing, even enduring half of the drum's life to ensure exceptional long-term performance.
Thorough Quality Control to Ensure Excellence
Throughout the product development stage, we prioritize consistent printing performance. We achieve this through rigorous quality control processes, both at the incoming and outgoing stages of production. This meticulous approach empowers us to consistently deliver top-tier toner cartridge replacements to our clientele.
Timely Availability in the Netherlands
For those seeking TK-3400 compatible toner cartridges for Kyocera Mita Ecosys PA4500x/MA4500, we've got you covered in the Netherlands. Our efficient distribution network ensures timely deliveries to meet your requirements promptly.
Get in Touch!
To delve deeper into the specifics of our printer toner cartridge replacement range or to inquire about any products that catch your interest, we encourage you to reach out to your dedicated account manager. Alternatively, click the contact button to share your requirements and get the information you need. Experience the CW advantage and elevate your printing solutions today!
Contact Cartridge Web!