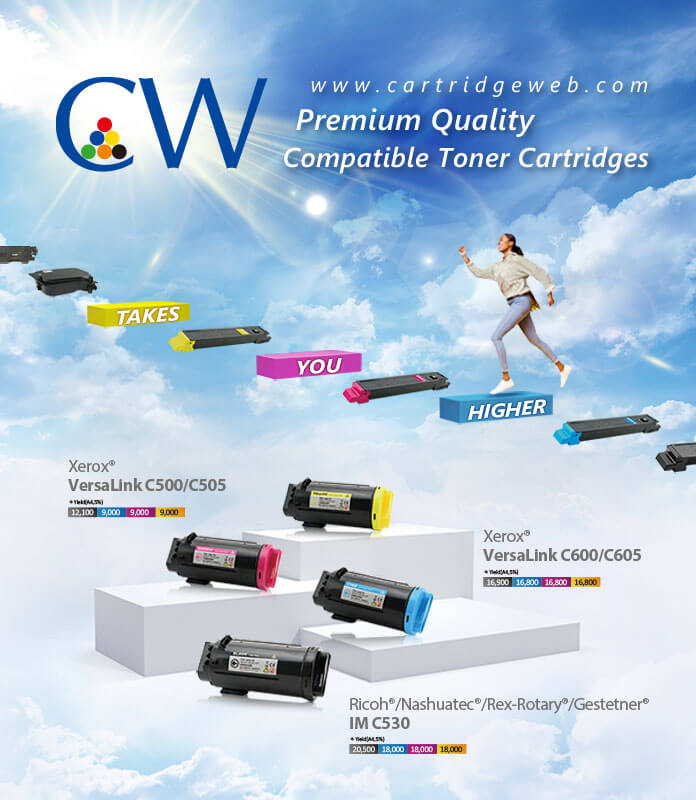 If you're in search of compatible toner cartridges with a more competitive price, OEM-equivalent printing performance, and infringement-free designs, Cartridge Web is undoubtedly the choice for you.
CW dedicated itself to providing quality, conformity, and reliability throughout the 15 years since the brand was created, aiming to supply the best alternative solutions. Multiple qualifying tests are conducted by our in-house engineers before new products are released to the market. Taking Xerox C500/C505/C600/C605 for instance, the qualified printing performance not only outperforms the competitors in the aftermarket but also excels in the fusing performance. Besides, our self-owned toner cartridge molds are one of the key factors in offering design-around-patent products. Whenever OEM releases a new patent, CW can react in a shorter time and come up with a quicker solution.

With all the benefits elaborated, CW can take you higher if you choose us as your business partner. Please contact us to discuss more details.