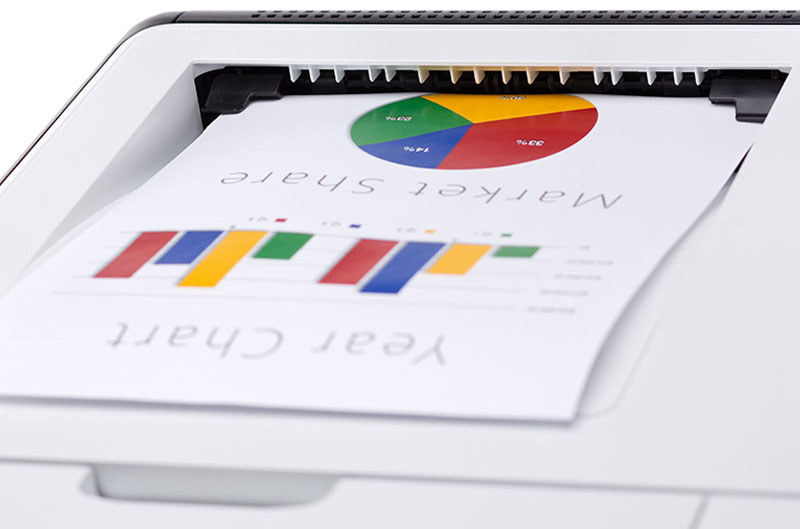 In the previous article, How to Maintain the High-quality Level of Our Toner Cartridges?, we briefly mentioned how much we value our product quality together with several standards including the incoming quality control (IQC). When it comes to maintaining consistent quality, one of the crucial elements is toner. During the IQC process, we proceed with printing tests to ensure that the printing performance of each batch of incoming toner is identical to the standard approved by our R&D department, and further to achieve the quality monitor of mass production.
What does Cartridge Web do in toner IQC?
Toner can be monitored by utilizing laboratory devices to understand its properties, e.g. softening and flow initiation temperature. Or it can be simply done by reading the Certificate of Analysis (CoA) provided by the maker. However, here at Cartridge Web, we decided to do more which is proceeding with printing tests for each lot of incoming toners even though it cost more time and expense.
Why and what's the difference?
Toner is a powder mixture used in laser printers and copiers to form text and images on paper. Either a different or new additive is added, the production process is changed, or the storage condition is compromised, they all might influence the toner's performance or make the toner characteristics variant. Through practical printing, we will be able to carefully check and track the toner performance for below:
How's the performance of color and luster before and after the mixing of BCMY toner?
How's the toner density performing?
How's the toner fused to paper?
How's the toner consumption going?
Does the toner remain the same quality during mass production?
Does the toner remain premium compatibility with essential components such as OPC, PCR, and DV?
Cartridge Web insists on providing OEM-equivalent compatible toner cartridges. Through strict quality standards and processes, we keep supplying consistent and premium toner cartridges to our clients. If you are interested in Cartridge Web compatible toner cartridges, please contact us via info@cartridgeweb.tw. Looking forward to hearing from you soon!