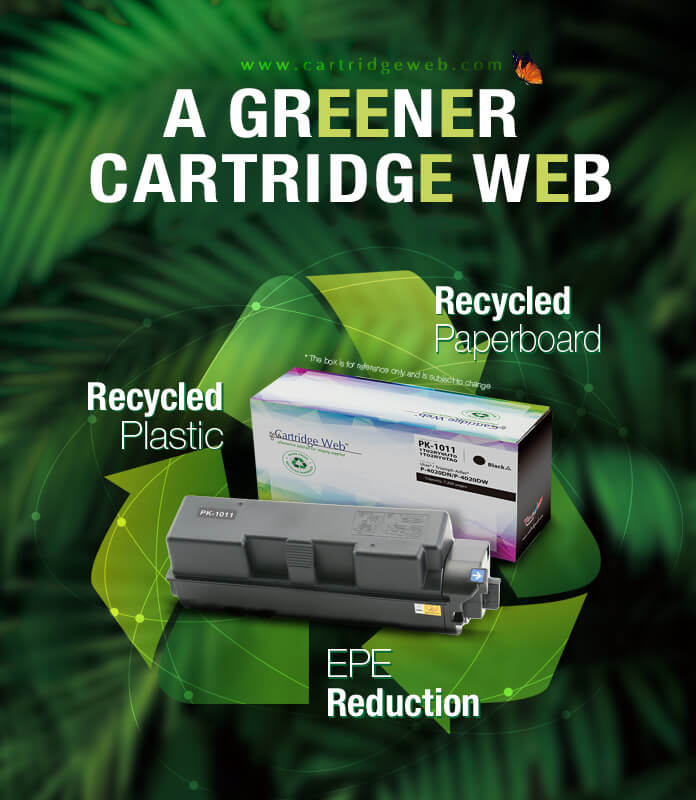 Cartridge Web has been satisfying the printer market and our customers with premium compatible toner cartridges. When the need for environmental conscious raised, Cartridge Web also spent considerable time and effort to develop eco-friendly products. In other words, all our products had gone through rigorous tests during the R&D as we ensure the market of supply quality products. Another article, The Green Choice: How Cartridge Web is Breathing Life Into Toner Cartridge Manufacturing with Recycled Plastic, describes our study and application of recycled post-consumer plastic.

In addition, the packaging is another key component we focus on. Regarding the buffer to protect products during shipment, we abandoned the cheaper EPE foam and replaced it with recyclable paperboard which was costlier. As for the carton, we selected paperboard made of more than 80% recycled paperboard to produce recycled cartons. Dropping tests compliant with ISTA standards were carried out for the greener application in packaging.
All these factors and endeavors not only make our products reliable and environmentally friendly but also make Cartridge Web the ideal partner for you. For more information on our eco-friendly toner cartridges, please visit here.