Premium Alternative for Konica Minolta Bizhub 4050I/4700I/4750I Available from Cartridge Web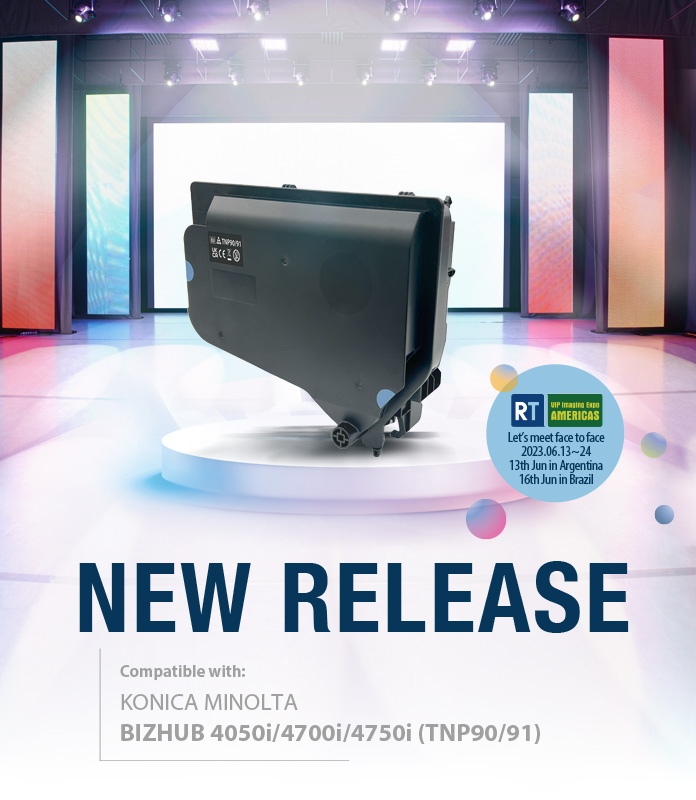 Cartridge Web has launched the new compatible toner cartridges for use in Konica Minolta Bizhub 4050i/4700i/4750i (TNP90/91). From the development stage, we designed the cartridge around OEM patents, especially redesigning the cartridge house to make it easier for users to handle and install cartridges onto the machine. To ensure the printing quality, we ran a drum life test to confirm consistent and OEM-equivalent quality. In addition, it is a universal cartridge for use in 4050i/4750i (TNP90) and 4700i (TNP91) which will largely help you optimize your inventory arrangement. It is a premium alternative for your printer without compromising the quality. Don't hesitate to visit the product page of Konica Minolta Bizhub4050i/4700i/4750i for more information.
Cartridge Web will participate in RT Imaging VIP Expo in the Americas. It will be a great opportunity to meet you face-to-face in Argentina and Brazil. We will help your business to the next level.