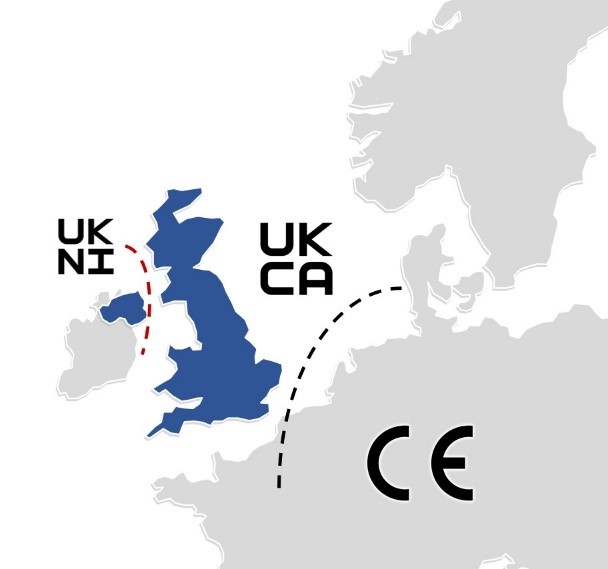 One of the most popular topics before the Covid-19 pandemic relating to global business was probably Brexit. It is a momentous decision for the UK since it will affect almost every aspect of the country such as currency flow and customs. For instance, in the early stage, Cartridge Web's cargo being dispatched from our Netherlands warehouse stayed for custom detention for an extra week while entering the UK border.

Afterward, the next issue waiting to be solved would be UKCA markings. The Business, Energy and Industrial Strategy of the UK had issued guidance on the introduction of the UKCA marking.

What is UKCA Marking?

The UKCA (UK Conformity Assessed) marking is a new UK product marking that is used for products being imported to Great Britain (England, Wales, and Scotland) and covers most items that had CE marking requirements in the past. When it comes to Northern Ireland, it will be the UKNI marking to replace CE.

When to Use the UKCA Marking? CE Marking Deadline?

The initial date of the compulsory implementation was 1 January 2022, but the UK government recently confirmed that there will be an additional year to get full preparation. The BEIS stated that businesses must take action to ensure they are ready to apply UKCA and the UKNI markings by 1 January 2023, the final CE marking deadline.

Cartridge Web is Prepared for UKCA Marking

Cartridge Web™, the manufacturer and supplier of premium toner cartridges, has initiated a program to include UKCA markings in our products. We will gear ourselves up as scheduled and continue providing compliant products to our customers in both the EU and UK markets.