New Release of Compatible Toner Cartridge for Xerox VersaLink C500/C505/C600/C605 and Ricoh IM C530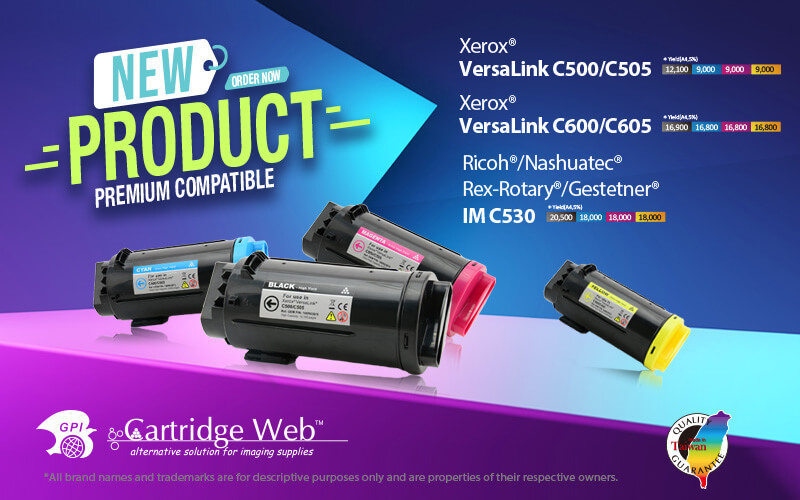 Cartridge Web officially announces the newly released compatible toner cartridges for use in Xerox VersaLink C500/ C505, Xerox VersaLink C600/ C605, and Ricoh IM C530 printers. They are the best alternative solutions with a competitive price for distributors and dealers.
There are several reasons which make our products outstanding among other competitors in the aftermarket. Firstly, we respect intellectual property and design IP-safe products in the early stage of development. Secondly, our products deliver OEM-equivalent printing performance and prevail over most aftermarket competitors because we conduct multiple life tests and rigorous processes to qualify materials during development. Lastly, we keep the consistent quality of products by complying with the standards of ISO-9001.
For more details, do not hesitate to click and visit our product pages for compatible toner cartridges of
Xerox VersaLink C500/C505
,
Xerox VersaLink C600/C605
, and
Ricoh IM C530
. The products will be available in our warehouse located in the Netherlands in September. For more information, please contact your account manager or send a message via
CONTACT US
. Cartridge Web is glad to assist you whenever you need it.