New Addition of Compatible Toner Cartridge for Konica Minolta Bizhub 4050I/4700I/4750I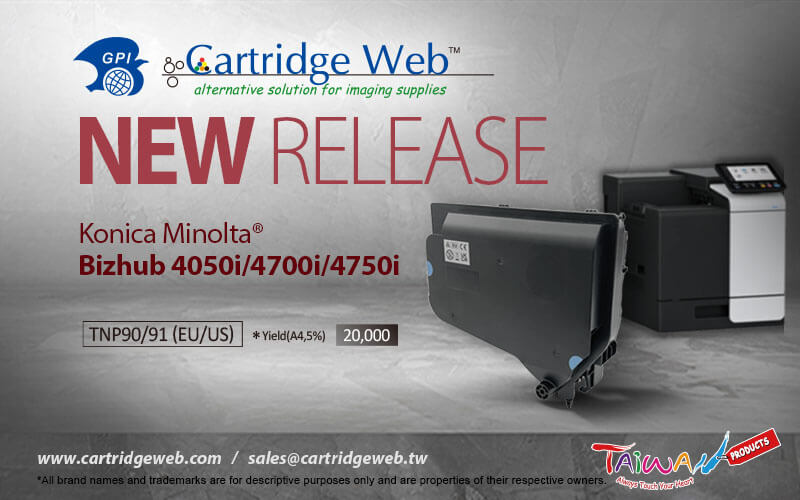 Cartridge Web announces the new compatible toner cartridge for use in Konica Minolta Bizhub 4050I/4700I/4750I (TNP90/91) applications. It provides distributors and dealers with a more competitive price point compared to the OEM, premium print quality, and a yield that is equivalent to the OEM. In addition, Cartridge Web differentiates itself from other aftermarket competitors by reviewing intellectual property during development and designing products around patents. This compatible toner cartridge is manufactured in an ISO9001-certified factory in Taiwan. All this proves that Cartridge Web's compatible toner cartridges are the best alternative solution for you.
Do not hesitate to visit the product page if you would like to know more about Konica Minolta Bizhub 4050I/4700I/4750I(TNP90/91) compatible toner cartridges. The new compatible toner cartridges will be ready at our overseas warehouses soon. For more information, please feel free to contact your account manager or send us a message via CONTACT US. Cartridge Web is always at your service!