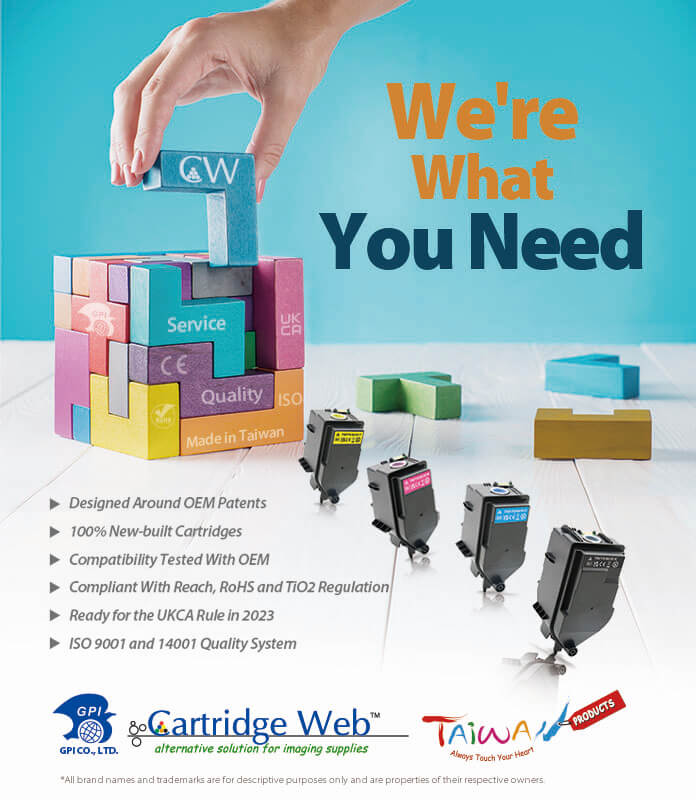 Are you looking for an alternative solution to the laser toner cartridge, less costly than the original toner but has equivalent performance? Are you also an advocate and supporter of intellectual property, i.e. the patent? If yes, then congratulations, we are exactly what you need!
Cartridge Web is the manufacturer of compatible toner cartridges and it satisfied the need of distributors and dealers all over the world. Here are the highlights of our compatible toner:
Designed Around OEM Patents
100% New-built Cartridges
Compatibility Tested With OEM
Compliant With Reach RoHS and TiO2 Regulation
Manufactured by our ISO 9001-certified and ISO 14001-certified factory
With all these highlights, we will be your ideal partner. Feel free to drop us a message via sales@cartridgeweb.tw now!