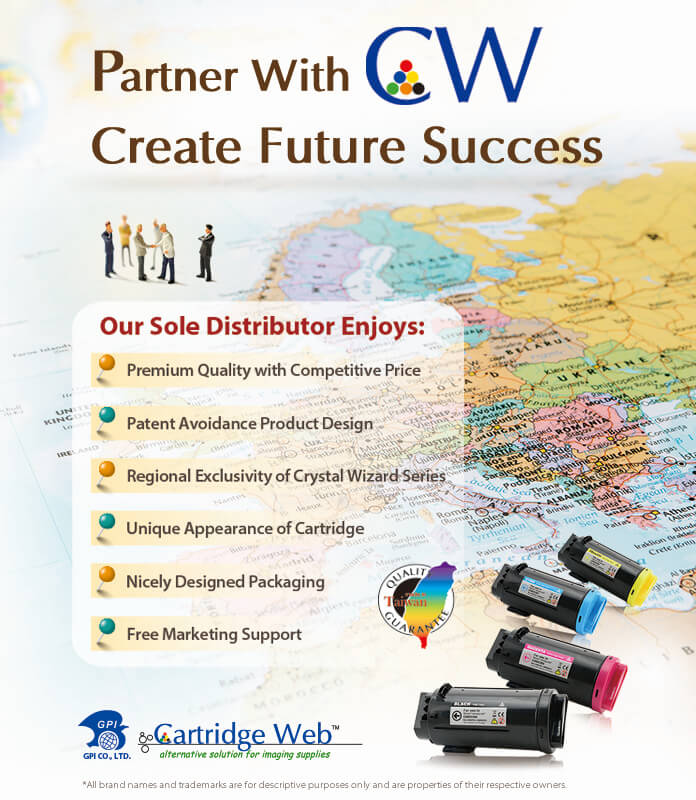 Cartridge Web is a compatible toner cartridge manufacturer, and now we are looking for sole distributors around the world. If you're searching for a supplier of premium toner cartridges and are interested in the distributorship within regions, please feel free to contact Cartridge Web right away via info@cartridgeweb.tw. We can create future success for you.
Being our sole distributor, you may enjoy:

Premium Quality with Competitive Price
Patent Avoidance Product Design
Regional Exclusivity of Crystal Wizard Series
Unique Appearance of Cartridge
Nicely Designed Packaging
Free Marketing Support
We look forward to receiving your email of interest!