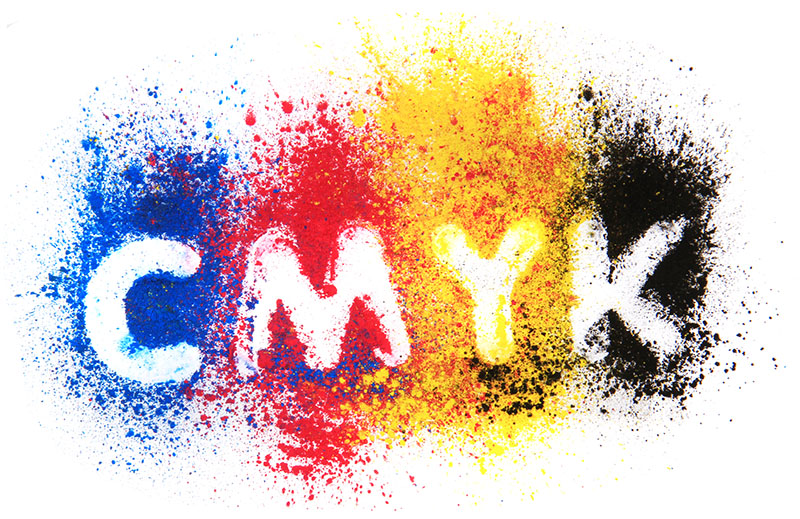 The composition of a simple toner cartridge for use in laser printers and copiers can generally be sorted into three categories: the cartridge housing, the chip, and the toner powder. This article will be focusing on printer toner powder. Based on how toner is processed from raw material to toner, the toner can be divided into two categories: traditional toner and chemical toner.
What is Traditional Toner?
Traditional toner is produced through the process of grinding. Firstly, raw materials including solid resin, wax, pigments, and additives are compounded with the precise control of the speed, time, temperature, and so on. Afterward, the mix will be compressed into chunks, smashed into lumps, and then ground into particles of micron size or even smaller.
What is Chemical Toner?
Chemical toner is produced through polymerization. Raw materials including single-molecule objects, wax, pigments, and other additives are mixed in the liquid form and then are triggered and polymerized to become a component containing synthetic resin. The component will be cleansed, dried, and shaped into particles of toner powder.
The Difference Between Traditional Toner and Chemical Toner
Chemical printer toner may have a better fluidity than traditional toner; besides, it provides a sharper result when printing small words. However, the production through polymerization consists of the risk of flammable and toxic materials, and the greater cost to invest in the facility to process wastewater. On the other hand, traditional toner may have a better performance on imaging density. Magnetic toner can only be produced by grinding only.
Every kind of production process has its pros and cons. We, Cartridge Web, are a compatible toner cartridge manufacturer and the quality standard we pursue is to be equivalent to OEM. Therefore, when we qualify a toner formula, we care more about the performance and quality of the printer toner, rather than considering the production process. This is why Cartridge Web is different from other toner cartridge suppliers. If you're looking for the best alternative to OEM toner, Cartridge Web is your best answer. Please DM us to discuss more regarding future collaboration or product information.