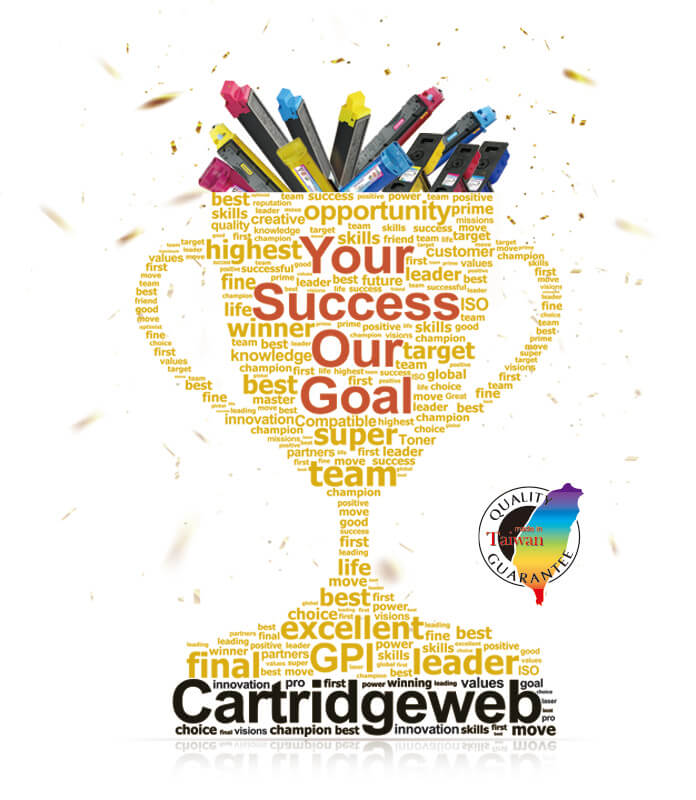 As a premium toner cartridge manufacturer, Cartridge Web devotes itself to the development and the supply of compatible toner cartridges and remanufactured toner cartridges of multiple brands. In addition to the quality of products, we value customer service at a high level because we believe that in such a globalized environment of business, the bond with customers is the key to a lasting business relationship.

By doing so, we provide services including:
RMA processing within 48 hours

Customized packaging design service

Free marketing material support for exclusive distributors such as product images, flyers, customized brochures
We have been valuing our customers since the day we're in this imaging industry. We will continue this philosophy and bring more products to the customer who needs them.