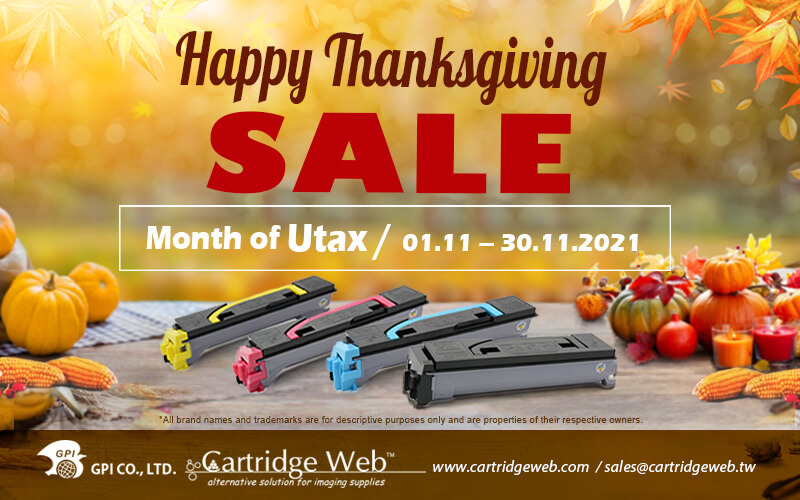 Attention everyone!
Cartridge Web releases the good news: Our Utax compatible toner cartridges limited offer!
These Utax compatible toner cartridges are manufactured from our ISO9001-certified factory in Taiwan. Not to mention other advantages such as patent-free, good quality, and the cost-saving price. Products are ready at our Netherlands warehouse and all we need is your order to ship what you need right away.
This limit offer is only available in November. Stop hesitating, contact your account manager now for more information!