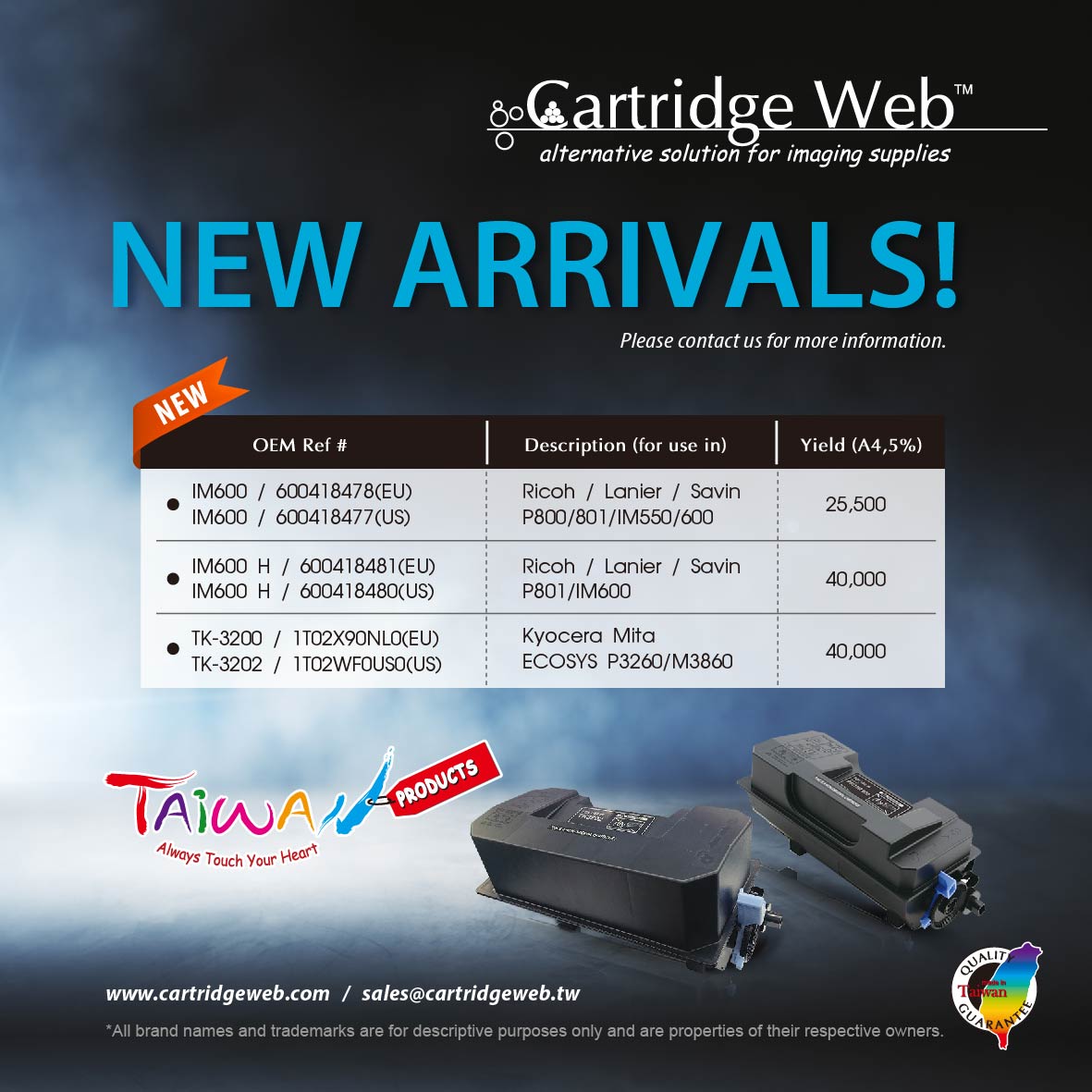 Cartridge Web is pleased to announce the introduction of high-quality compatible toner cartridges for
Cartridge Web monochrome compatible toner cartridges for use in Ricoh / Lanier / Savin P 800 / 801 / IM550 / 600 applications provide distributors and dealers with competitive price, premium printing quality, and OEM-equivalent yields. In addition, IP is reviewed to ensure patent-free. These new products had been tested and approved before the launch to ensure they meet Cartridge Web's high standards. These compatible toner cartridges are manufactured in our ISO9001-certified factory in Taiwan.
Cartridge Web's compatible toner cartridges are the best alternative solution for your choice. For more information regarding new compatible toner cartridges for Ricoh / Lanier / Savin P 800 / 801 / IM550 / 600; Ricoh / Lanier / Savin IM 600 / P801; Kyocera Mita ECOSYS P3260 / M3860, please don't hesitate to check out CW's product pages!
Products will be ready at our overseas warehouses soon. Feel free to contact your account manager or drop us a message at Contact Form for more information. Cartridge Web is always happy to help!