New Arrival of TK-3400, TK-3410, TK-3430 Compatible Toner in the Netherlands Warehouse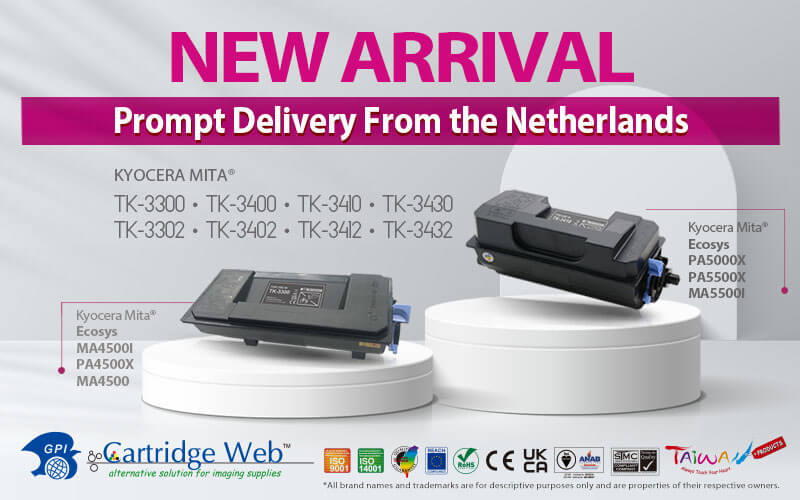 Hot news! Please note that the highly requested models in the laser printer market, Kyocera Mita TK-3400, TK-3410, and TK-3430 premium compatible toner cartridges, are ready to take orders with the delivery from Cartridge Web's warehouse in the Netherlands. These new additions just arrived in the NL, and Cartridge Web can ship them out promptly when receiving your purchase requests. All you need to do is contact the regional account manager of CW right away, sharing your demands with them, and you may enjoy the quality compatible toner cartridges promptly.
As what Cartridge Web has promised to the market, these new additions were designed around patents, and gone through rigorous test inspections to meet CW's high standards. CW ensures the product performance is equivalent to OEM and also the compatibility with OEM printers and OEM consumables.
TK-3300 compatible toner cartridges are currently under mass production, and the stock will be delivered to the Netherlands in mid-December. Regarding the US version, Cartridge Web will be taking made-to-orders, and supplying products to you from the direct shipment from Taiwan. Should you have any questions or interests, stop hesitating, discuss with Cartridge Web now.