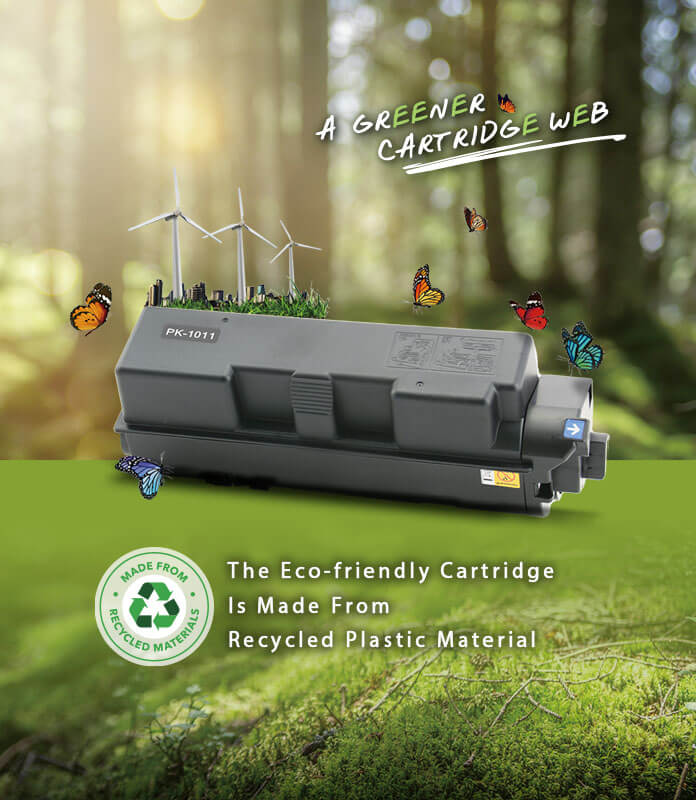 The green consciousness has been growing among the public and governments minds and Cartridge Web, the leading toner cartridge manufacturer, has the determination and plan to be part of this green future. We initiated multiple market research and development evaluations to go green in many aspects.
Aspect 1: Eco-friendly Toner Cartridges
Cartridge Web decided to manufacture eco-friendly toner cartridges by using recycled post-consumer plastic. During the development of our eco-friendly products, CW will remain our standard requirement for quality and make sure that our eco-friendly compatible toner cartridges provide users with uncompromised printing performances and a sufficient supply.
Aspect 2: Reduction of EPE Foam Packaging Material
Cartridge Web reviewed the packaging of the eco-friendly product and redesigned it to use various shapes of paper cardboard to protect the product during transportation and to reduce the plastic portion used in buffers such as EPE foam.
This is a green-conscious choice for those who care about the environment as Cartridge Web does. You can read more about Cartridge Web's environmental efforts on Plastic Reduction in Packaging Is Part of the Greener GPI or contact us via info@cartridgeweb.tw if you are interested in our eco-friendly toner cartridges.