New Release of Compatible Toner Cartridge for Olivetti d-color P3302/MF3302/MF3303/MF4003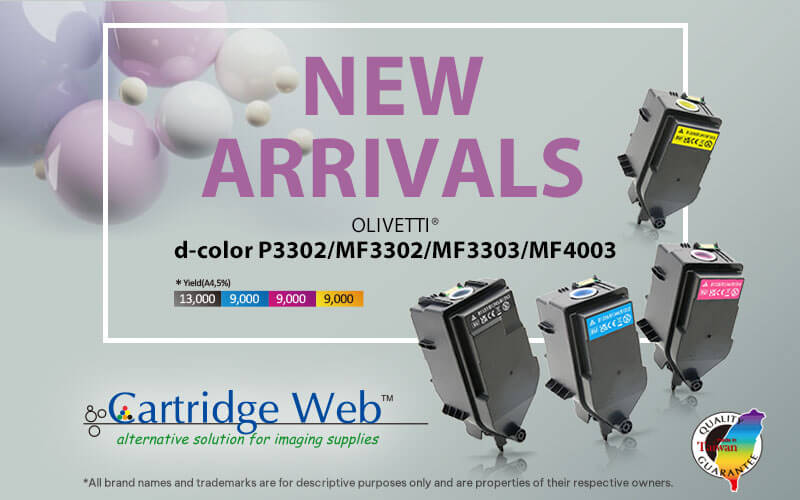 With the release of the new compatible toner cartridge for the d-Color P3302/MF3302/MF3303/MF4003 printers, Cartridge Web is able to serve Olivetti users with the same print quality as the original. Compared to OEMs, it provides distributors and dealers with a more competitive price, premium printing quality, and OEM-equivalent yields. Furthermore, Cartridge Web reviews IP during its development process and designs its products around patents, which makes it stand out from other aftermarket competitors. Taiwan-based ISO9001-certified factory manufactures this compatible toner cartridge. Considering all these factors, Cartridge Web's compatible toner cartridges are the best alternative solution.
Don't hesitate to visit the product page if you would like to know more about Olivetti d-color P3302/MF3302/MF3303/MF4003 compatible toner cartridges. Soon, the product will be available at our overseas warehouses. We are happy to provide you with more information upon request. Please contact your account manager or drop us a message via CONTACT US. You can always count on Cartridge Web for assistance!