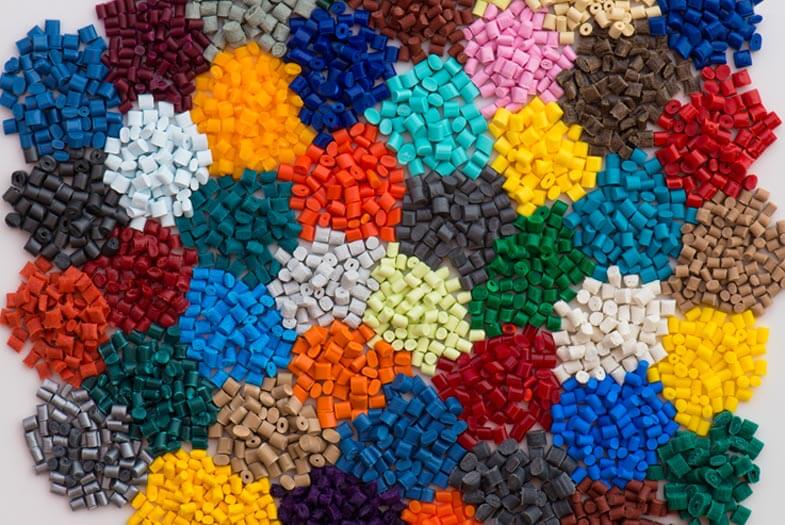 The key components of a simple toner cartridge are cartridge housing, toner, and chip. So do the premium toner cartridges supplied from Cartridge Web. Each component plays an important role and will affect the performance of the finished product collectively. In this article, a brief introduction of the variety of plastic material can be acquired as well as how Cartridge Web selects the proper one for products. However, why is it important? A toner cartridge is installed into and actuated by a printer or copier. Thus, the rigidity and a suitable combination of each plastic part are crucial. To manufacture premium toner cartridges, selecting a proper material is the key.
GPI, the brand creator of Cartridge Web, has the leading capability of plastic injection molding. We have years of knowledge and experience on the characteristic of each plastic material. Different plastic materials can influence the strength of the cartridge housing. We choose the suitable raw material according to the requirement of each part, e.g., the requirement of higher rigidity, flexibility, heat resistance, or lightweight. Furthermore, we ensure the plastic material used is compliant with multiple regulations through the qualification of SGS examination, the materials MSDS corresponding Restriction of Hazardous Substance (RoHS), Persistent Organic Pollutants Substance (POPs), REACH, and Candidate List of Substances of Very High Concern (SVHC).
In the second part of this article, a variety of plastic materials will be introduced.